We just returned home from one of the most beautiful trips I have ever taken. We (Me, Marco, and Meave) packed up the truck with camping gear and bikes and hit the road to Oregon – my new favourite place to explore. Despite some rain, we managed to explore on our bikes each day that we were there. And lucky for us, our new local friend Jim showed us what's cool! And man, is it cool! It has to be one of my top places to go for mountain biking – I'm already looking forward to our next trip back to Oakridge. It was so amazing that I've even been perusing their local real estate listings 🙂
And it wasn't just the biking but the endless green scenery. There was so much to behold that it was almost dangerous to be racing down on mountain bikes trying to take it all in. And even though was a little sad to have missed the fall foliage back east, but Oregon delivered in an equally gratifying way.
I never brought my camera biking, so most of the pics are from our campsite in Oakridge, Crater Lake, and the Rogue River.
Enjoy!
The following pics are from Camping on Salmon Creek in Oakridge, and riding around the campsite 🙂
The following pics are from our day riding 32.5 miles with 6000 feet of climbing on the A-T-C-A.
After having three amazing days riding Oakridge which included riding ATCA, Heckltooth, Dead mountain, Aubrey, and Larison – we decided to check out Ashland via Crater Lake.
Crater Lake was on the way to Ashland so we couldn't pass up the opportunity to see it!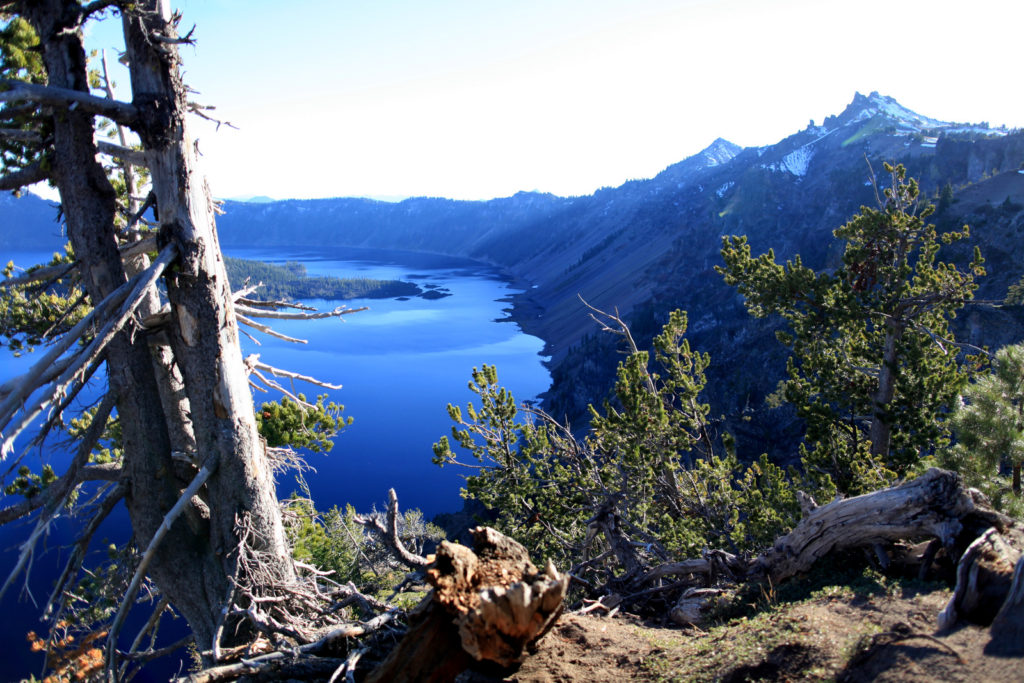 Wizard Island in the distance!
And then we went to Ashland via camping on the Rogue River. I didn't take any pics from Ashland but we had a fun day of shuttling up there! The Rogue was beautiful and the camping was plentiful 🙂
I LOVE OREGON!